How does UpStack compare as a toptal alternaitve?
Why are CTOs Seeking A Toptal Alternative?
Toptal is a very popular option for hiring developers as the company has been around for years and offers a reputable service. In addition to that, Toptal's talent pool is impressive, with over 100,000 vetted software engineers from all over the globe. It seems like a perfect solution - but it comes with some tradeoffs: Toptal often needs 6 to 8 weeks to integrate a developer into the team. While this may not be an issue for many companies, it can become one in emergency situations when businesses need engineers just "yesterday". Top that with the fact that Toptal accepts only 3% of applicants and you'll see how it can limit your hiring opportunities in a growing startup.
UpStack is our answer to the issues that Toptal raises. As a direct alternative to toptal, we provide a fast matching process and quick turnaround time for the first two weeks of employment - allowing you to expand your team immediately in an emergency situation or when you have a big project on the horizon. We have a wider range of developers to pick from, providing you with more hiring opportunities. We also have no application acceptance criteria, so you don't have to feel limited in your hiring choices. All our clients are verified, saving you time on screening processes. Finally, we monitor the work quality closely during the first two weeks of employment, so you can be sure that the developer you pick is just right for your project. Basically, with UpStack, you get all the benefits of Toptal without any tradeoffs. Not only that - but we're constantly striving to provide even more value than our competitors using our unique offerings.

How Does The Process Work?
We make it simple for you to expand your team on-demand. Rather than months, the typical time from the first conversation to the ideal new hire is days using our established method.
Discuss goals with a dedicated account manager - our team of specialists is here to help with every aspect of your hiring needs.
You describe the role, describe what you're looking for and we handle the rest - from finding the perfect team members that match your requirements to guiding them through UpStack's proven onboarding process.
14-days risk-free - UpStack offers a 14-day trial period - so you can test out the developer on your team to see if they're the right fit. If it doesn't work out, simply fire them and we'll find you another candidate within 24 hours. It's that easy!
UpStack vs Toptal Value Comparison
Toptal offers a 3-month fixed price - UpStack are flexible
Toptal is only available to selected clients - UpStack for everyone
Toptal may take up to 8 weeks to onboard a developer - UpStack within days.
Here's What You Get When Choosing UpStack As A Toptal Alternative
You'll get all the benefits of working with the Toptal, but without any of the limitations. We're constantly looking for new ways to improve our offering - upcoming features include an on-demand interview process and a dedicated account manager assigned to every client. We are a perfect alternative to toptal.
Cost
Toptal's developer rates range from $60-150 per hour, whereas UpStack can provide the same level of technical knowledge for as low as $50-$80 per hour. This helps you save thousands each month while maintaining quality.
Trial
If you join Upwork or Toptal, you may get a 14-day developer evaluation period and be assigned a customer success manager to ensure the fit is correct! You'll receive 100% of your deposit back if you're dissatisfied with any of the developers we've matched you with.
Support
Compared to Toptal, we have a dedicated 24/7 account manager to work with. You'll receive access to them anytime you need them and they will be responsible for the daily operations of your development team, from finding talent in UpStack to helping developers get familiar with your stack.
Who are the Top Toptal Competitors?
If you think finding a good developer through Upwork or Toptal can take months - try UpStack. We have a simple matching process that allows us to get you the right developers in days, rather than months. Below we have compiled other alternatives to toptal, so you can choose which company is right for you, based on your specific needs and budget.

Hired simplifies the process of recruiting professional developers in the programming industry. Against what some platforms do, Hired does not focus on traditional resumes or CVs; rather they showcase the skills and experience of each developer to improve the client's entire search process.
Since this platform allows freelancers to easily showcase their experience and payment methods, it is much easier to select suitable candidates and negotiate terms for employees than other platforms. According to Hired, they help save more than 45 hours for sourcing hire.
Therefore, Hired is an excellent toptal alternative platform to quickly find freelance developers, programmers, and IT experts.

Upwork is one of the more popular freelance platforms and toptal alternatives that assist clients throughout the hiring process, from job posting to payment, with the objective of offering users an excellent experience in its marketplace.
Upworks process is simple. You start by providing your job description; this can include the type of freelancers that can apply for your job according to nationality or level of experience. There is no limit to the type of job you can post, whether big or small, individual or team, short or long term. Potential candidates can apply for the job listing so you can compare reviews, profiles and portfolios.
Then you conduct an interview and choose the best candidate to be a part of your development team and handle the project. Payments can be made by project or by the hour, at your choice. Payments are also made through the Upwork payment system, with an Upwork holding fee.

Stack Overflow is a powerful job search platform created by developers and programmers for businesses. It is intended to help the company find the best talent for development from many potential developers. The Stack Overflow web-site has 100 million unique visitors and 1 million technicians looking for work every month. It's a consistently growing community. Of course, companies can use these to find the right programmers or programmers to suit their needs.
After a user posts a job on Stack Overflow, the site uses a number of ads to put each list in front of the top candidates. Compliments of its international pool of professional talent, Stack Overflow enables you to attract the best Python developers or JavaScript experts from around the world.

Gigster aims to help companies find highly skilled development professionals and connect your company with the right development teams. Gigster is called an on demand service, which allows companies to create technical projects without having developers available on hand.
Gigster enables companies to easily implement their projects without hiring a team of full time software developers or a developer store. Whether you need Java developers, temporary CTOs or product managers, Gigster can provide software engineers for your dev needs.

PeoplePerHour is another freelance platform that enables users to organize contests for specific projects, similar to a job listing. In addition, it offers a comprehensive list of qualified developers with experience in a wide range of skills both in programming and development.
Freelancers can also offer listings that users can pursue at lower prices, essentially using an example of their work to determine if the developer is the right fit for their team. The site simplifies communication as users can monitor progress and provide feedback on a specific project.
With its streamlined payment system and simple interface, PeoplePerHour is an excellent toptal alternative for users looking to hire a freelance developer or programmer without wasting time.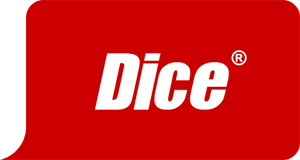 Dice is an established IT and technical working platform housing more than three million professionals. They have over 2.4 million technology related profiles, and freelancers submit over 20,000 resumes every month. Dice has worked for reputable brands such as AT&T, Adobe and Dell.
Although the job posting price on the website is $395, they offer more discounts when the order quantity is larger. Your job post will be available on 3,000 partner sites for 30 days, meaning that 1.5 million Dice monthly users can see your posts.
Users can also take advantage of various Dice resources to find the right developer for their business. Dice is responsible for identifying pre-selected technical professionals based on your needs. Whether you need a seasonal web developer or a mobile app programmer, Dice simplifies the process of finding the right candidate. Dice is a valid toptal alternative.

Gun.io is a fast growing platform for freelance developers. They select their freelancers based on technical reviews, colleagues recommendations, and extensive screenings to ensure users get the best pool of talent possible.
The platform will connect users with potential developers as soon as they post their job and communicate directly with any candidate or get a free skills assessment to see if they fit. Gun.io also provides in-depth analysis after you hire an independent developer to track their work and progress.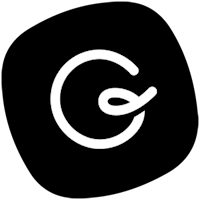 Unlike Toptal however, Guru adds another level, being able to search for a freelancer depending on specialties, categories, location, feedback, rate and much much more. This allows the most appropriate freelancers to apply for prospective jobs.
In addition, Guru has a workspace for projects called Work Room. You can share project dates and milestones in this space or communicate with your freelancers in the Guru system. Payment can be made via the Guru Safepay system or invoice. Using SafePay, the employer deposits money into the Guru Safepay account, and the Guru only pays the freelancer after approving the work.
FAQs About Working With UpStack

How much does it cost to work with a developer?
UpStack has a simple billing model where each developer has a standard hourly rate averaging between $65-$75 per hour. Rates are based on skills, knowledge, and experience, and our developers are available mainly for full-time engagement (40 hours per week) and the occasional part-time opportunity (20 hours per week).
What is the process to find a developer?
You'll connect with an UpStack Client Success Manager to determine your immediate needs. Our team uses a combination of AI and personal assessment to short-list candidates that match your job requirements. From there, you interview, select, and onboard the perfect developer, all within days of your initial call.

How does UpStack find its remote developers?
UpStack's talent recruitment team connects with software developers around the globe every day. Each developer is vetted for technical, communication, and other soft skills necessary for a developer to successfully work with your team. Once vetted, the candidates are accepted into the UpStack developer community.

How is UpStack different from an agency or recruiter?
UpStack's community of available, pre-vetted engineering talent means minimizing roadblocks to scaling your team effectively, efficiently, and immediately. Our Client Success Experts work with you and your UpStack developer to ensure a smooth and seamless engagement.
Can I hire UpStack developers directly?
Yes, you can hire UpStack developers at any time, and with the same assurance of smoothly on boarding talent risk-free. First, we'd create a job opening on our portal. Then, we'd vet, interview, and match developers that meet your needs. If you're satisfied at the end of the 14-day trial period, at any time you can directly hire them.