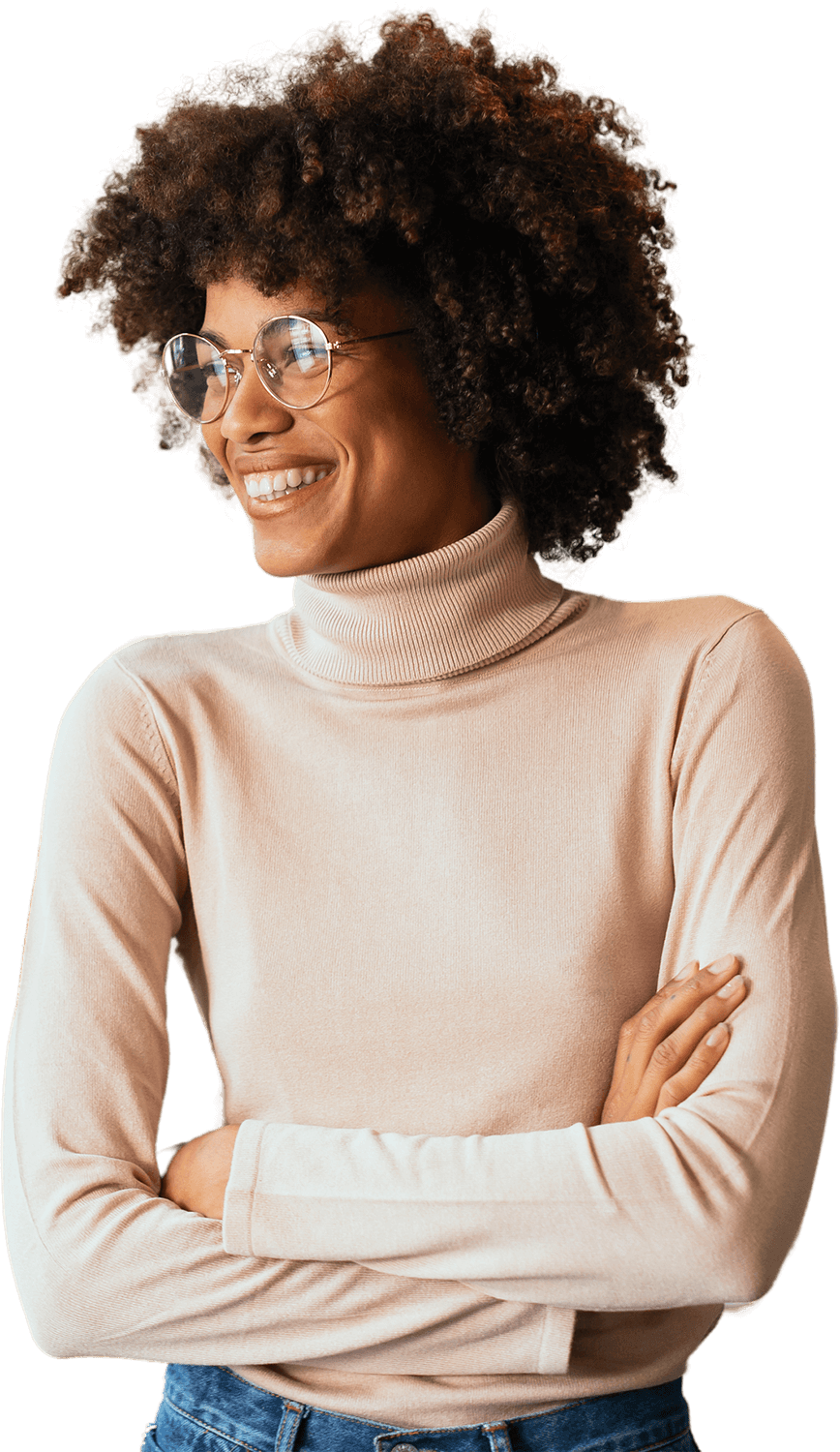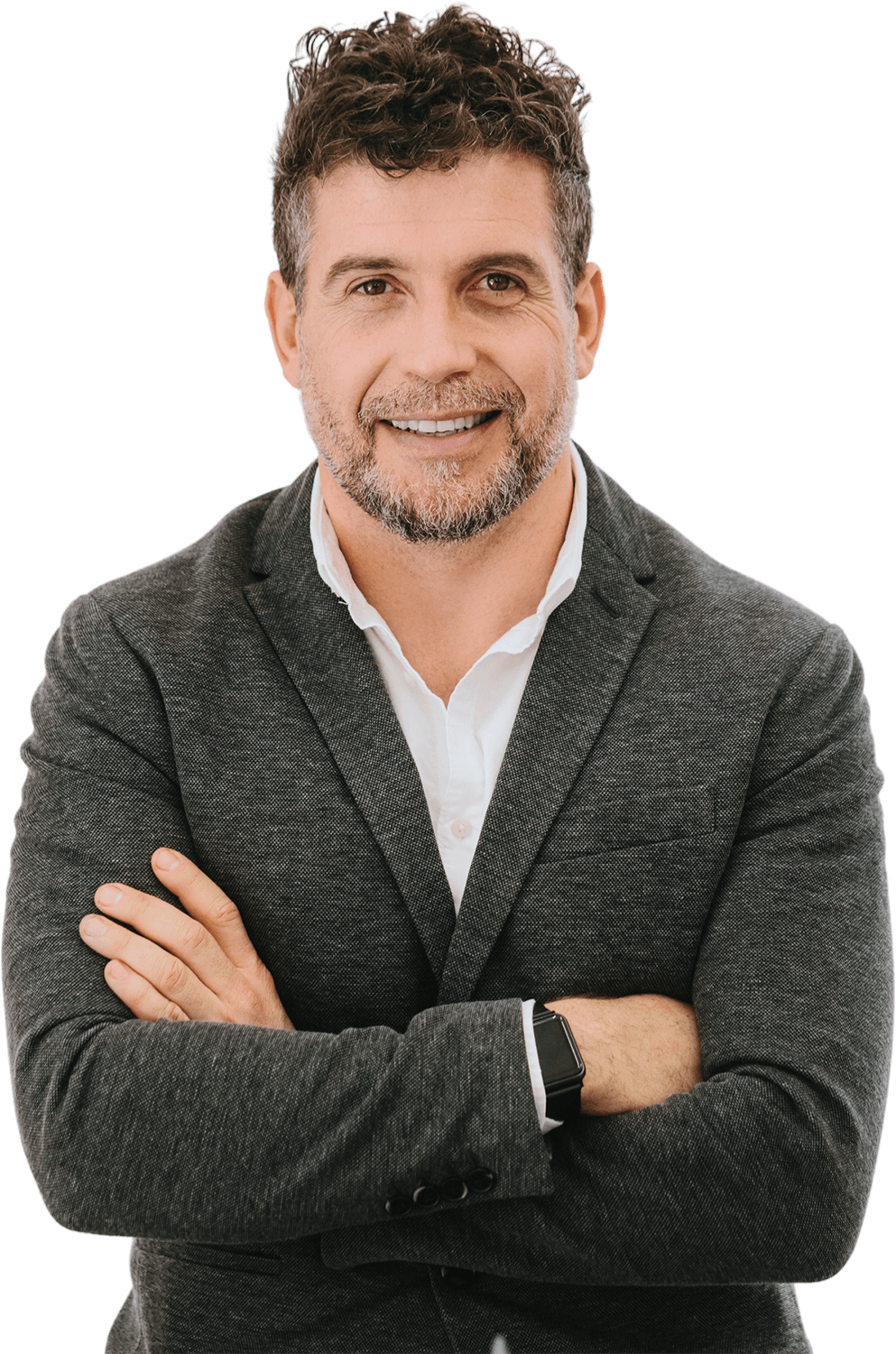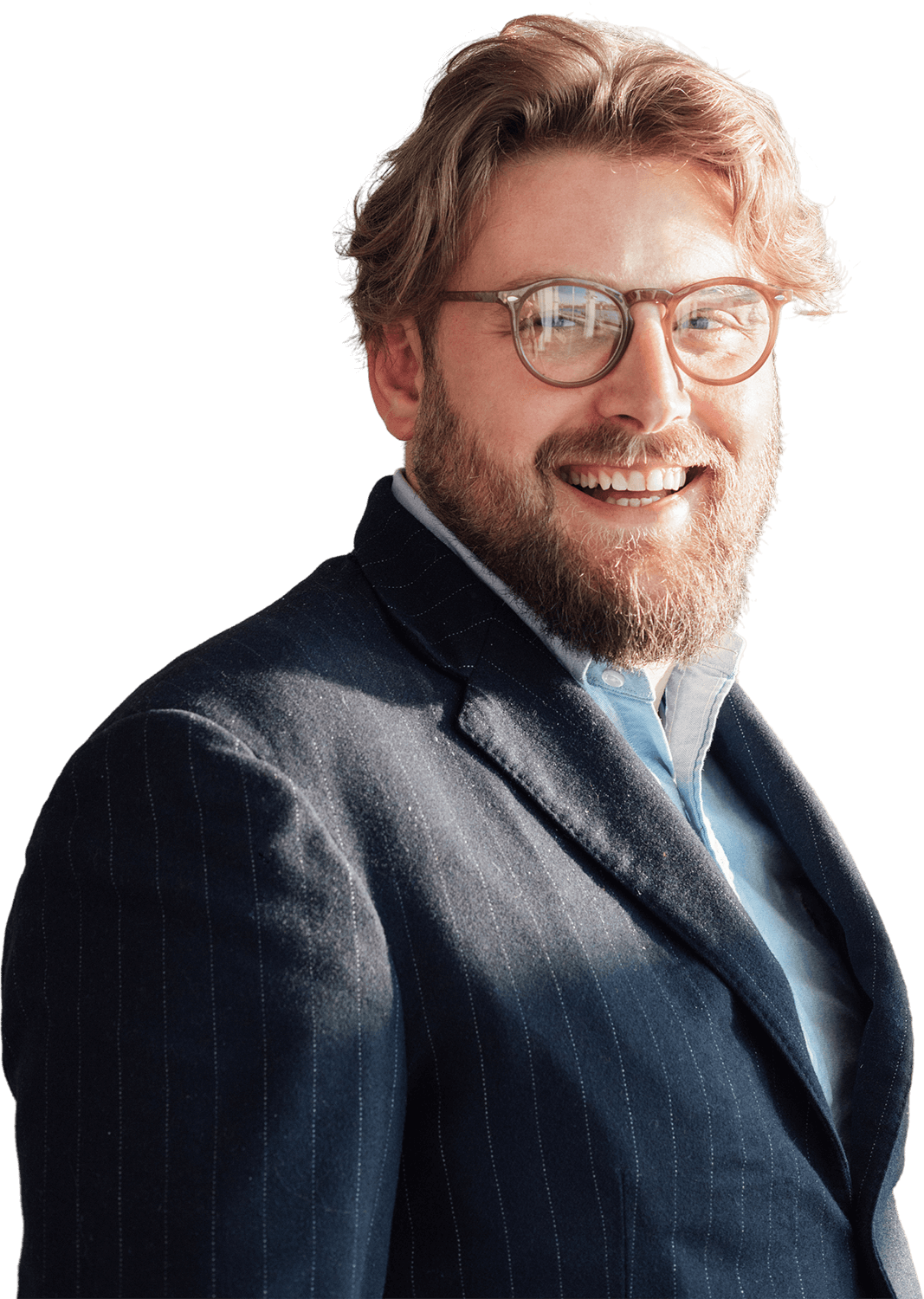 Schedule a Consultation and Hire a C Developer
Experienced C engineer with seamless project implementation

Loves guacamole & hates spoilers

Stacked portfolio of beautiful, functional websites

Known for his epic charcuterie & cheese boards

Mobile engineering guru with a knack for translating stakeholder needs

Would rather be diving Palau's Blue Corner
Top UpStack C Developers
Hire C Developers with Upstack
Although there are many different subcategories of software developers, hiring a C developer is one of the most common roles in the tech world. From ecommerce sites to video game development companies, businesses of all sizes require coders to build new software and update older programs. The complexity of these projects can vary widely, but as a business owner or manager, you need to understand what skills are necessary for each role and find candidates who can meet those expectations. This guide will help you know what to look for when hiring a C developer. If you're interested in hiring a C programmer and want to learn more about this role and its responsibilities, read on. We'll go over everything you need to know about hiring a C developer so that your company can find the right candidates moving forward.
What Does a C Developer Do?
If you're not familiar with the different software developer roles, a C developer is responsible for writing and maintaining code in a variety of different programming languages. A developer will typically use a programming language like C or C++ to create new programs or add functionality to existing applications. In many cases, developers will design, test, and debug their programs before releasing them to the public. A C developer may also be responsible for managing and maintaining your existing code. As your company makes updates to its systems or adds more infrastructure, your coders will likely manage the growth of your code. This can include reviewing existing code, fixing broken segments, or adding new modules as needed.
What Are the Essential Skills for C Developers?
As we've discussed, C developers are responsible for building new software and maintaining existing systems. These are challenging roles, but they require certain skills that can help candidates succeed. Some of the most essential skills for C developers include:


- Strong Problem Solving Skills - Coding isn't always a simple process. If a program encounters an error, the C developer may need to find a workaround or determine the root problem and fix it. Finding the right problem-solving method can be challenging, but these skills are vital for solving problems on the job.
- Strong Communication Skills - While many coders work independently or in small teams, they may still need to communicate their progress or findings to other employees. Coding is a complex process, and your coders may need to explain their progress and results to other engineers. Communication skills can help coders explain technical concepts to non-technical staff so that everyone understands the project's status.
- Strong Computer Science Knowledge - Coding requires a deep understanding of computer science concepts. A C developer should know how computers work, what languages are best for different use cases, and have a basic understanding of how different systems interact.
- Strong Math Skills - Many C developers will use formulas or formulas to calculate mathematical values that are then used in programs. Understanding basic math concepts can help improve the efficiency of code. If a C developer knows how to use mathematical formulas to their best ability, they can write more efficient code.
3 Important Questions to Ask C Developers You're Considering Hiring
Once UpStack has helped you find potential candidates, you should ask them several important questions before deciding whether they're right for the task. These questions will help you determine whether the candidate is the right fit for your company and the C developer role. You may also want to ask these questions at the end of the interview process to determine if any candidate is a good fit for your team. Your questions may vary depending on the needs of your business, but these are some general questions to ask C developers:


- What are your strengths? - Every candidate will have strengths, and it's important to know what they are. Knowing what a candidate excels at can help you determine if they're a good fit for the C developer role. It can also help you determine if they're a good fit for your company.
- What are your areas of improvement? - Nobody is perfect, and it's important to know what areas a candidate needs to improve. You can use this information to help ensure that you provide the right support and mentorship as they join your team. It can also help you identify if they're a good fit for the C developer role.
- What projects have you worked on? - You want to know what projects the candidate has worked on and what they contributed to those projects. You can use this information to determine if they have the experience to succeed in the C developer role at your company. It can also help you identify if they're a good fit for the role.
- What are your short-term and long-term goals?
Look For Real-World Experience Or A Track Record of Excellence
When hiring C developers, you should look for candidates with real-world experience. It's important to hire programmers who have experience working in the real world with real clients. Many companies prefer to hire engineers who have worked on real projects, and this can often be a strong indicator of future success. If you hire someone who has never worked on a project before, you can't be sure they'll be able to hit the ground running. Additionally, you should look for a track record of excellence. A C developer may have the experience you're looking for, but if they don't have a track record of excellence, there's no way to know how they will perform on your projects. It's important to hire programmers who have a proven track record of success.
Check Out References and Honesty
Before you make any final hiring decisions, you should check references for each candidate. Many companies use a reference check to talk to previous clients or managers about a candidate's work. While you should check references for all candidates, it's especially important to check references for C developers. Many C developers work remotely and rarely interact with clients. This means that references may be even more important for C developers. You should also check for honesty when reviewing references. You can do this by asking each reference a few questions about the candidate. Don't ask specific questions about the C developer's work. Instead, ask general, open-ended questions that allow the reference to speak freely. You can use these questions to get a better idea of the candidate's personality, work ethic, and general habits. This can help you determine if the candidate would be a good fit for your company.
Don't Forget to Write Down Your Requirements
As you're hiring C developers, keep in mind the requirements of the job. Make sure that you're hiring candidates who meet or exceed the job requirements. This will help you hire the right candidates who can succeed in the C developer role. You can also use these requirements to screen out candidates who don't meet your hiring standards. If you're hiring C developers, you may also want to hire candidates with certain skillsets. For example, you may want to hire candidates who have experience with a specific programming language. This can help you narrow down your candidate pool and find the right C developers for the job.
They trust Our C Developers
Why hire a C developer with Upstack
Top C talent pre-vetted for a perfect fit.

Our 8-point assessment evaluation ensures that every senior C developer you interview exceeds expectations across technical, cultural, and language criteria.

Hire reliable, passionate C developers.

From late-night sprints to jumping on a last-minute face-to-face, we ensure that your recruits are down to get the job done right.

Risk-free 14-day trial.

Confidently onboard candidates with our no-questions-asked trial period. We'll walk you through the contract-to-hire process if and when you're ready to make it permanent with your new C engineer.

Our Client Success Experts provide white-glove service.

Stay laser-focused on your business goals while our team of experts curates potential candidates and manages seamless programmer onboarding.

Build your optimal team confidently, quickly.

UpStack handles everything including background and reference checks, legal issues, and more. Our platform streamlines billing, timesheets, and payment all in one easy-to-access place.
Hire from the Best.
Working with our Client Success Experts, we'll help you build the remote team of your dreams with top C talent from around the world.

Pre-vetted, reliable C developers are standing by.
Start hiring
Start hiring
Start hiring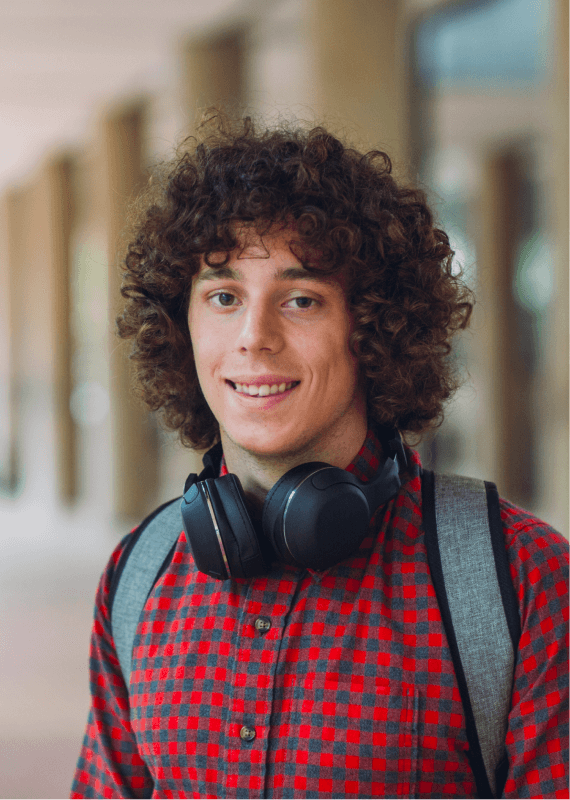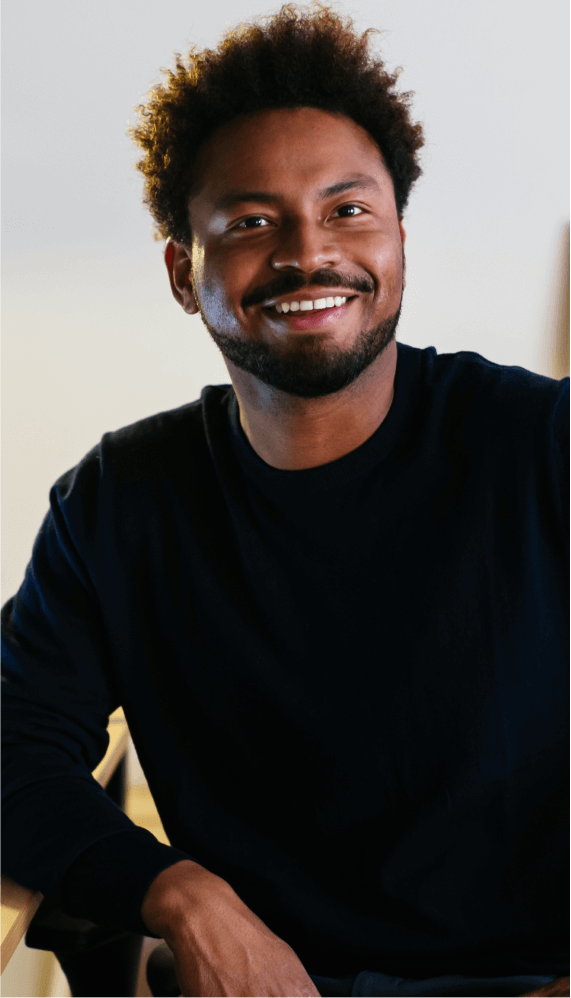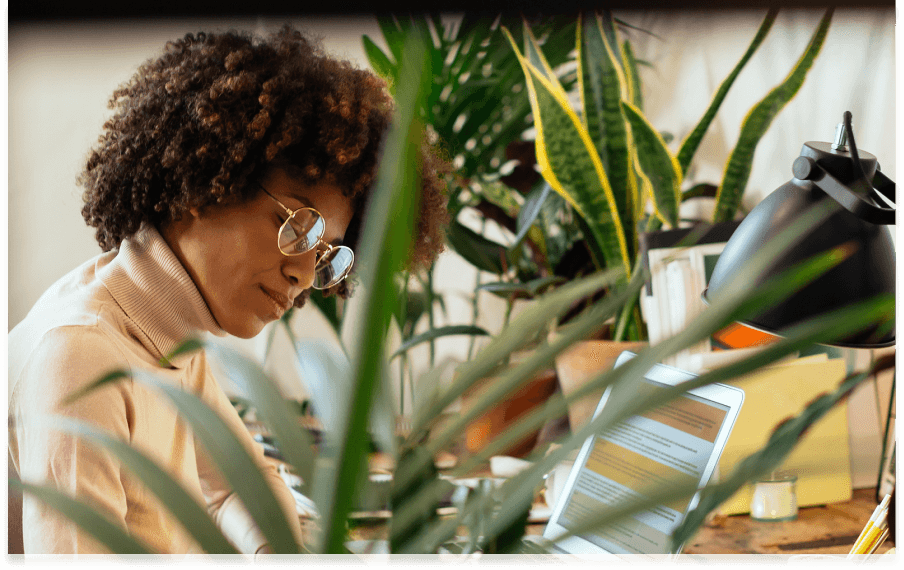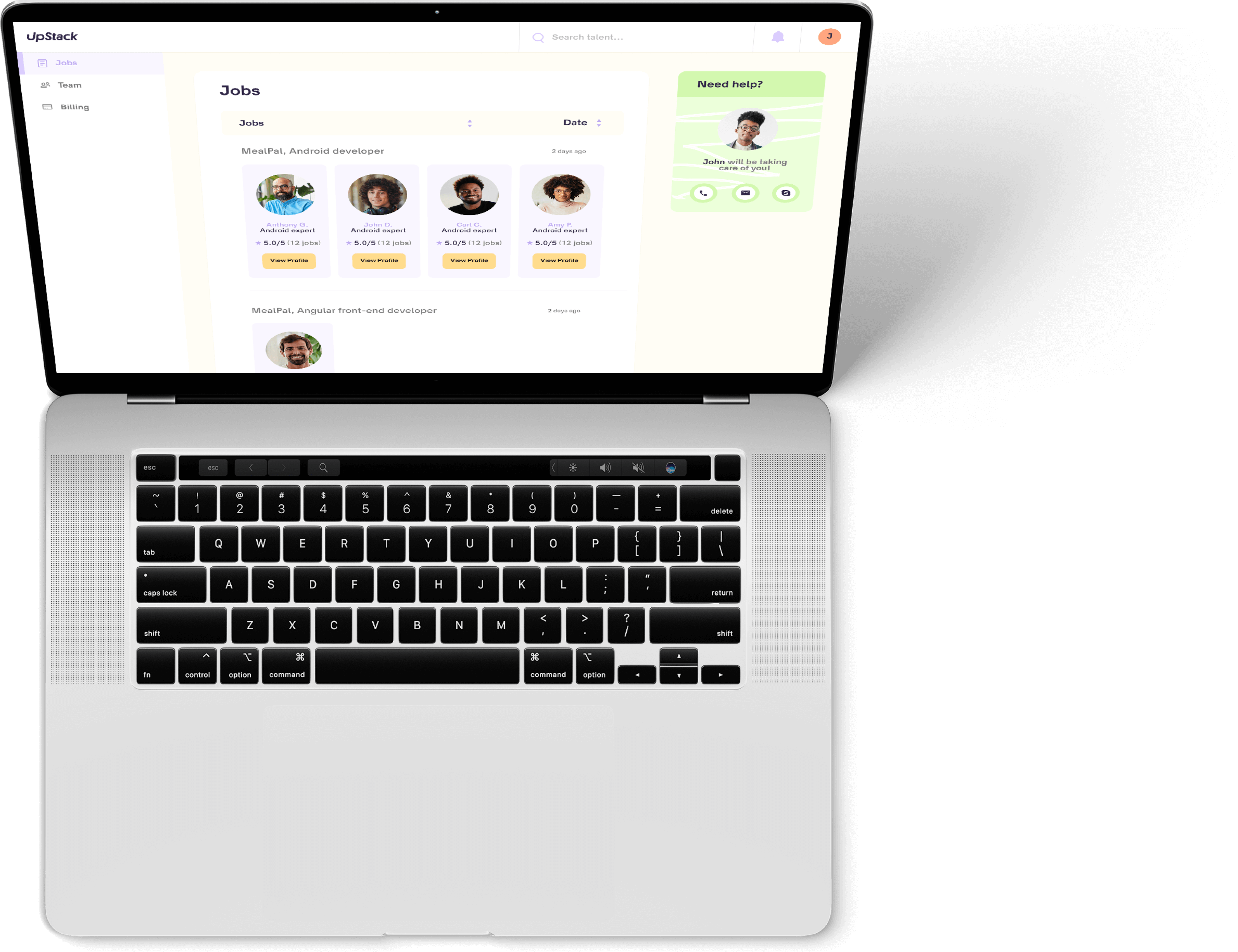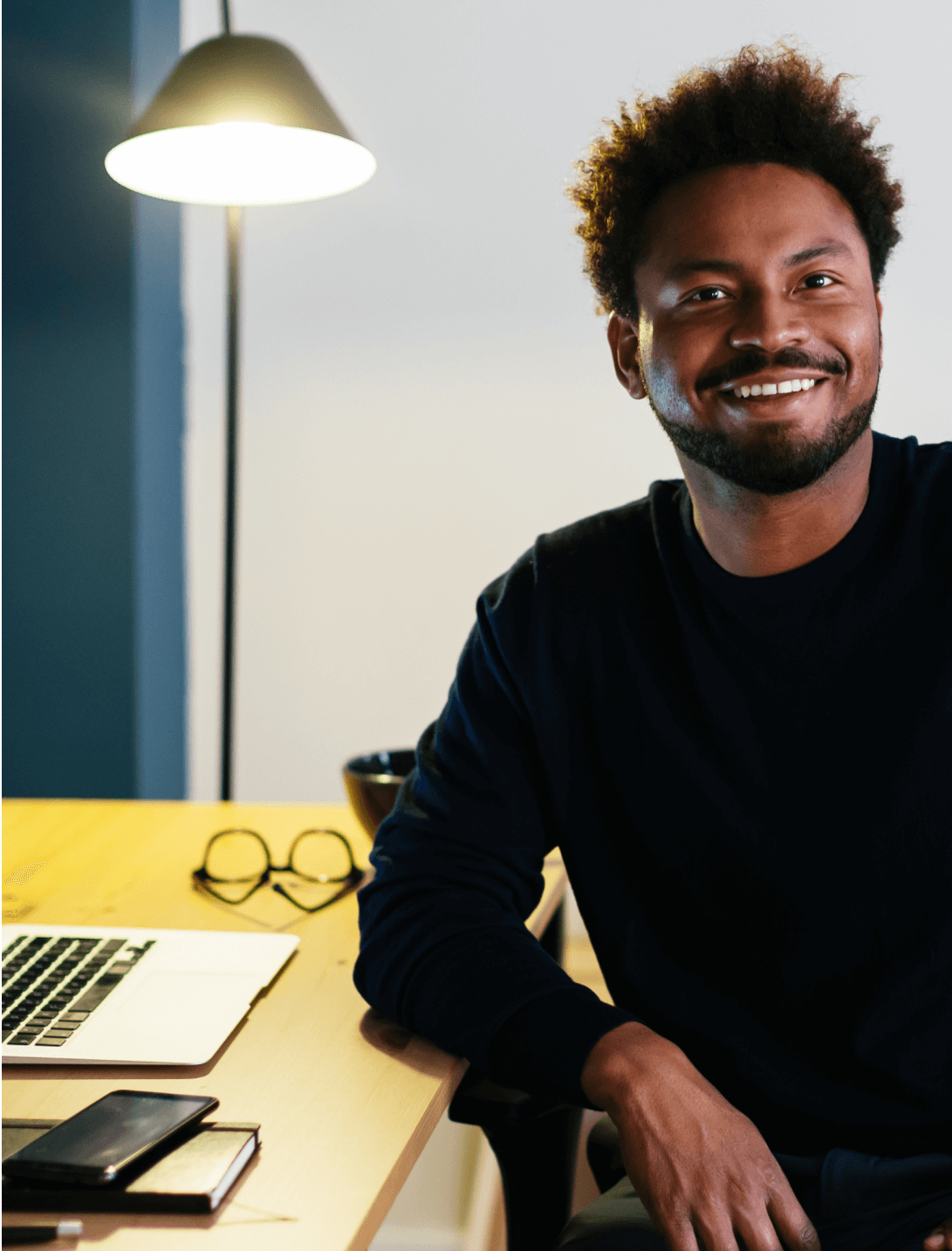 Hiring C Developers | FAQs
How much does it cost to hire a C developer?

UpStack has a simple billing model where each C developer has a standard hourly rate averaging between $65-$75 per hour. Rates are based on skills, knowledge, and experience, and our developers are available mainly for full-time engagement (40 hours per week) and the occasional part-time opportunity (20 hours per week).

What is the process to find a C developer?

You'll connect with an UpStack Client Success Manager to determine your immediate needs. Our team uses a combination of AI and personal assessment to short-list candidates that match your job requirements. From there, you interview, select, and onboard the perfect developer, all within days of your initial call.

How does UpStack find its C developers?

UpStack's talent recruitment team connects with software developers around the globe every day. Each C programmer is vetted for technical, communication, and other soft skills necessary for a developer to successfully work with your team. Once vetted, the candidates are accepted into the UpStack developer community.

How is UpStack different from an agency or recruiter?

UpStack's community of available, pre-vetted engineering talent means minimizing roadblocks to scaling your team effectively, efficiently, and immediately. Our Client Success Experts work with you and your UpStack developer to ensure a smooth and seamless engagement.

Can I hire UpStack C developers directly?

Yes, you can hire UpStack C developers at any time, and with the same assurance of smoothly on boarding talent risk-free. First, we'd create a job opening on our portal. Then, we'd vet, interview, and match developers that meet your needs. If you're satisfied at the end of the 14-day trial period, at any time you can directly hire them.
How Much Do C Developers Make?
You may have the coding skills and a passion for computer science, but how much you get paid as a C programmer depends on what kind of C developer you are and where you work. The market for programmers is fragmented and differs depending on location. Even so, it's a growing field with plenty of opportunities for those who want to stay in it long-term. With the fourth largest number of software developers in the world, there are many options when it comes to becoming a C programmer. However, there are also many challenges if you wish to pursue this career. Read on to learn more about C programmers and their salaries.
What Does a C Developer Do?
The C programmer is a software engineer who writes computer code for a specific application. This can be anything from website to a mobile app. The C developer's role is to break down the problem, research a solution and create the code necessary to make it happen. C Programmer Duties Include:


- Writing computer code for a software or application
- Breaking down the problem
- Researching and finding the right programming language
- Creating the code to make it happen
- Debugging and testing the code
- Troubleshooting any issues that arise during the coding process
- Communicating the progress with team members
- Working with clients to understand their needs
- Creating documentation
- Communicating the progress with clients
- Making sure the code is error-free
- Ensuring security is a priority
- Making sure the code is maintainable
- Maintaining the code over time
- Documenting the process as it happens
- The process of auditing code.
How Much Does a C Developer Make?
The salary of a C developer is greatly impacted by location. Traditionally, we see that the programmer salaries are very high in cities like Silicon Valley, New York City and San Francisco. While the average C programmer salary is around $70,000 per year, we see that this number can go up to $100,000 or more. This can all depend on what kind of C developer you are and what kind of company you work for. The average C programmer salary will also depend on where you work. There are many industries that rely heavily on software, so there are many companies that need C developers. This competition for talent makes salaries vary quite a bit.

We see that the average C programmer salary for the following industries is:


- Software development - $80,000 - $100,000
- Computer systems design - $78,000 - $100,000
- Computer and mathematical sciences - $77,000 - $100,000
- Information systems - $70,000 - $97,000
- Management - $107,000 - $150,000
- Business analysis and consulting - $73,000 - $100,000
- Education - $67,000 - $100,000
- Healthcare and social assistance - $71,000 - $100,000
- Healthcare - $70,000 - $100,000.